By JoAnne Romanelli, CHHC, AADPBoard Certified Holistic Health and Nutrition Coach The New Year brings fresh energy to our lives. For many, it's a clean slate to start anew. It's also that time of year [...]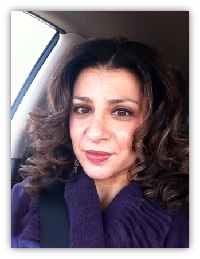 JoAnne Romanelli, CHHC, AADP, Board Certified Holistic Health and Nutrition Coach and Member of the American Association of Drugless Practitioners
Nicole Zaybak Drepaniotis, MS, RD, CDN
Disclaimer
JoAnne Romanelli, Getting Real Health, and Nicole Zaybak Drepaniotis and the AFRP are not acting in the capacity of a doctor, licensed dietician-nutritionist, psychologist, other licensed or registered professional, personal trainer or any other certified exercise specialist/health exercise adviser. Our purpose is advising and recommendations.
The information received should not be seen as medical or nursing advice and is certainly not meant to take the place of your seeing licensed health professionals.
The content is not intended to be a substitute for professional medical advice, diagnosis or treatment. Always seek the advice of your physician or other qualified health provider with any questions you may have regarding a medical condition.